The Ontario School Board Council of Unions (OSBCU) unites 55,000 school board workers in the public, Catholic, English and French school systems across the province.
We are the backbone of the education system and include education assistants, school library workers, administrative assistants, custodians and tradespeople, early childhood educators, instructors, nutrition service workers, school safety monitors and social workers, in schools and board offices.
OSBCU allows education workers from across the province to share information and strategies for bargaining, and to discuss issues and policies of concern. We help locals fight contracting out and defend public education in the face of budget cuts.
OSBCU 2022 Bargaining Updates
OSBCU Quarterly Newsletter
OSBCU Education Workers' Wage Report (2022)
OSBCU 2021 Virtual Convention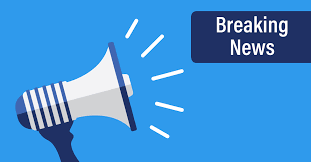 We have just confirmed that York Catholic District School Board has issued lay off notices to 30 Library Workers – the OSBCU stands in solidarity with these workers and Local 233. This is a clear violation of our collective agreement and shows a clear lack of concern for students and staff during the pandemic!
A press conference will be held tomorrow at the YCDSB Education Centre at 930 am. There will also be actions over the next two weeks. We ask all of you to participate to add your voices and urge YCDSB to correct their error!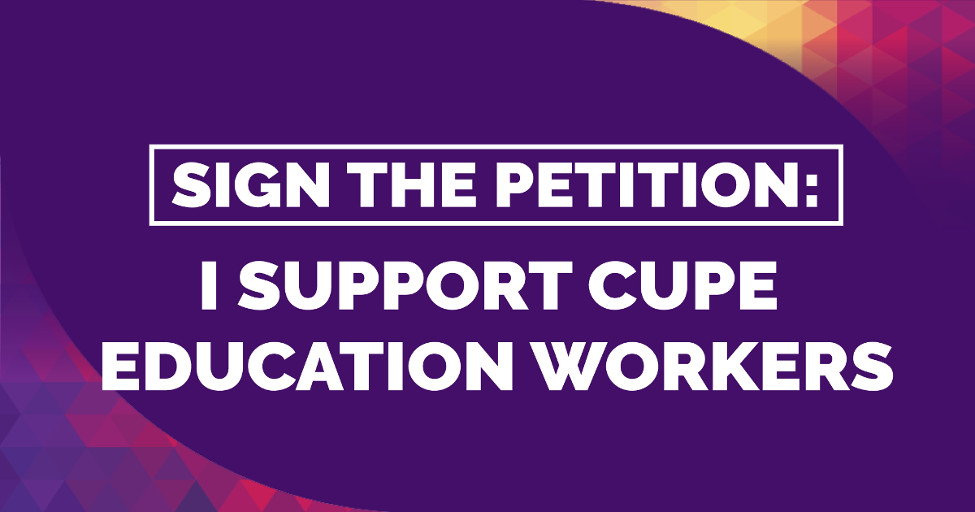 ELHT Board of Trustees: Call for Applications
Effective May 1, 2017, the CUPE Education Workers' Benefits Trust will be established to provide employee life, health and dental benefits to CUPE-represented education workers in over 110 bargaining units across Ontario, as well as potentially other employee groups in the education sector. CUPE is seeking applications for two Trustee positions, for an initial term of at least three years.
Beyond making schools work, CUPE members are proud to support the communities in which we live and work. Visit this page for some examples of how our members are giving back to their communities.
Socks for London Men's Mission
In the middle of an extremely cold winter, CUPE Local 7575, representing workers at the Thames Valley District School Board, donated bags of socks to the London Men's Mission.
"It's just one way we give back to our community," said CUPE 7575 President Heather Skolly. "In April we'll also be purchasing, preparing, cooking, serving and cleaning up after meals for a soup kitchen in Woodstock. We're really excited about that."
CUPE Locals 3396 (Hamilton-Wentworth Catholic District School Board) and 4153 (Hamilton-Wentworth District School Board) ran a Warm Hands, Warm Hearts campaign this winter, providing hats and mitts to adults living in poverty.
They placed boxes at city recreation centres, the North Hamilton Community Health Centre, the 541 Eatery and Exchange, and Kiwanis Boys and Girls Club locations – all places that provide support to vulnerable residents. The locals routinely visit the boxes to top them up with donated hats and mitts.
Feedback has been universally positive from people making use of the boxes, as well as from local businesses, and the volunteers and patrons who access programs and frequent the 541 Eatery for meals.
Educational assistants face violence in the workplace at alarming rates. Because they work directly, and too often alone, with students at high risk of violent behaviour, educational assistants are particularly vulnerable workers.
No worker should face violence in their workplace. There are steps for schools, boards and the Ministry to take that will reduce the danger faced by our members.
OSBCU Chair Terri Preston discusses violence against EAs on CBC's The Current
Nearly two-thirds of educational assistants consider student violence against workers to be a problem in their workplaces.
Fifty-eight percent of EAs were injured by a student during an 18-month survey period. Almost half required hospitalization or other medical attention beyond workplace first-aid.
Even after an EA is injured, many schools failed to conduct a review of the student's safety plan, and even when they did, one in ten didn't involve the EA who was the victim.
One-fifth of school boards still do not make Non-Violent Crisis Intervention (NCVI) training available for EAs, and nearly two-thirds don't provide personal protective equipment. Where protective equipment is provided, more than half of EAs feel that the equipment provided is not adequate.
Send us a message!
Send a message to the Ontario Council of School Board Unions – just fill in the form below and we will get back to you.