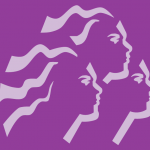 The work of the CUPE Ontario Women's Committee is centred on achieving fairness for all sisters in our union and in our communities. They do this by promoting women's equality, empowering women and fostering opportunity and advancement for women. Fighting sexual harassment and discrimination, violence against women, pay equity and employment equity are foremost in the work of this committee.
Sisters in Solidarity Award 2022: Winner

2017 IWD Breakfast materials
Webinar: The Impact of COVID-19 on Black Women
International Women's Day
Every March 8, people across the globe commemorate women's achievements and call attention to their struggles by observing International Women's Day. In Ontario, women and allies participate in events in solidarity with all women in the fight for equality and social justice.
Send us a message!
Send a message to the Women's Committee – just fill in the form below and we will get back to you.