CUPE Ontario's Pink Triangle Committee works to create safer, fairer workplaces for lesbian, gay, bisexual, trans, two-spirited, intersex and queer-identified union members. Through political action and key events, we advocate for harassment-free workplaces and communities.
Pink Triangle Committee members are volunteers elected for a two-year term at the biennial CUPE Ontario Human Rights Conference and represent all sectors and regions within CUPE Ontario.
Pride 2018
CUPE Ontario has a proud tradition of fighting for equality for all members, and as a union we have pioneered many advances in LGBT rights.
Members in Action – Pink Triangle:
London Pride 2015

On Sunday, July 26, CUPE Ontario President Fred Hahn, Diversity VP LGBTQ Patrick Hannon and members from across the London region participated in the largest-ever London Pride Parade. "Pride is Political. It is a public manifestation of the on-going fight for fairness and equality. And it is an important way to support our members and…

Pride in our communities

In every corner of the province, hundreds of CUPE Ontario members are supporting LGBTQ rights at more than a dozen local Pride events, from Guelph Pride in early May to Chatham-Kent Pride at the end of September. "We are proud of our long history of leadership in the labour movement on LGBTQ issues. Together with…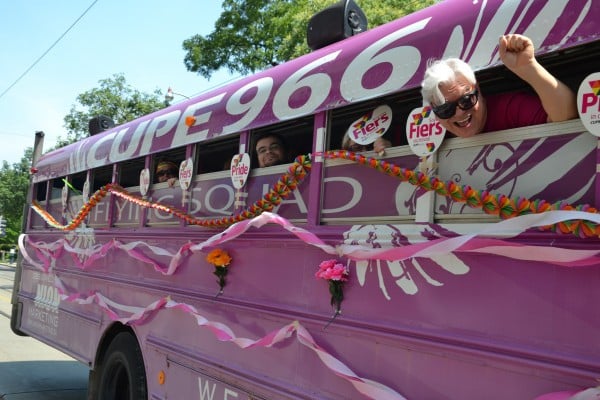 Send us a message!
Send a message to the Pink Triangle committee – just fill in the form below and we will get back to you.