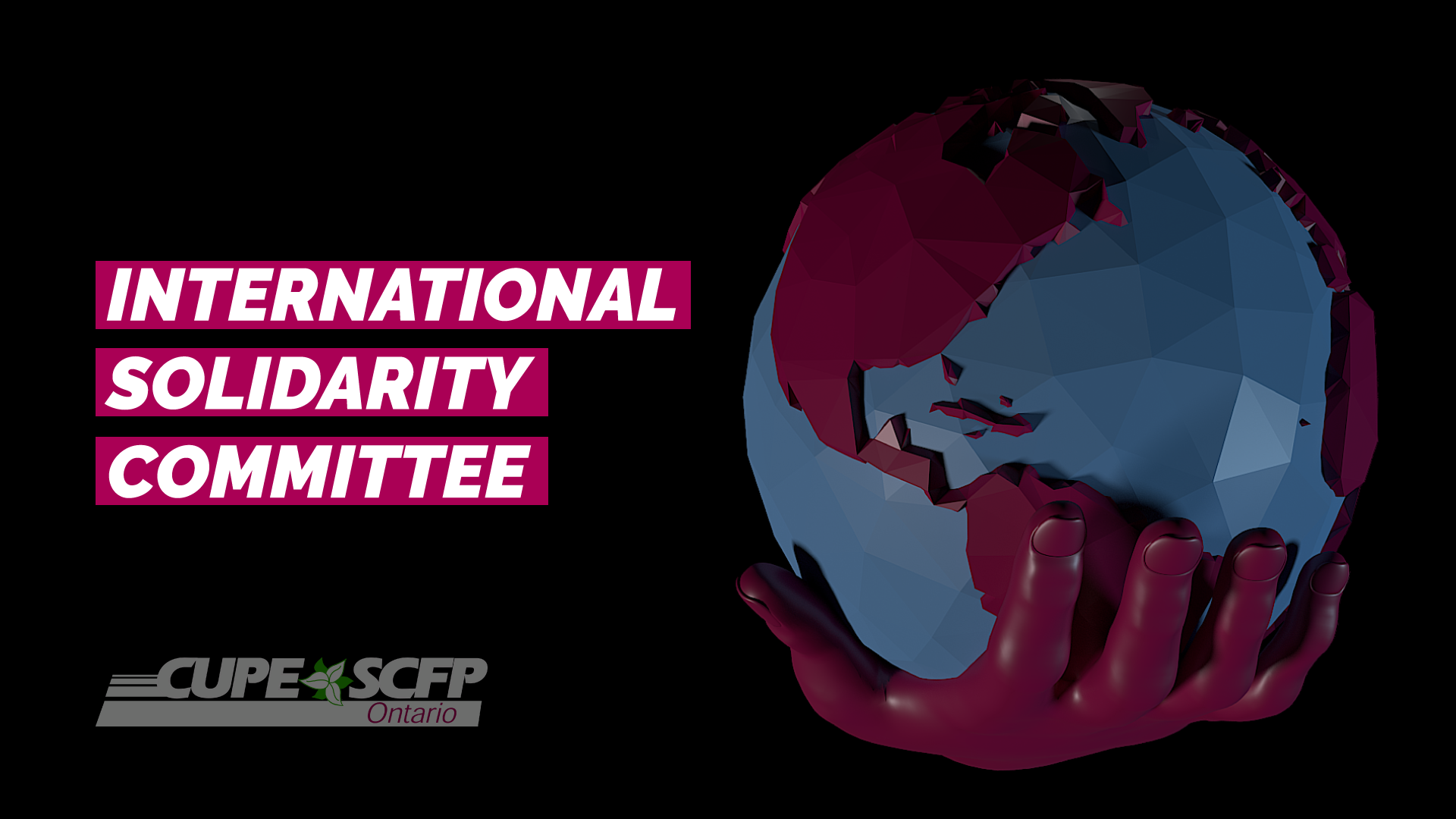 Moving Equality Forward: From Basics to Leadership

The International Solidarity Committee was set up in recognition of the global nature of the struggle for workers' rights. With a global capitalist economy, challenging the power of a single government becomes more and more difficult. With that in mind, the International Solidarity Committee supports efforts to link CUPE members to other struggles throughout the world. It works to educate members on the situation faced by workers in other countries by bringing representatives of other unions to Ontario and acts as a forum to share information about the connections between our lives and the work of others abroad.
Today is Refugee Rights Day in Canada.  This day commemorates the Supreme Court of Canada's decision in 1985, which highlights that the Canadian Charter of Rights and Freedoms protects the fundamental rights of refugees.
Fred Hahn President of CUPE Ontario and CUPE members call to boycott and divest Chevron
Send us a message!
Send a message to the International Solidarity committee – just fill in the form below and we will get back to you.