Racial Justice & Human Rights Conference 2023 Registration

This webpage and registration form is intended for the individual in the local who is authorized to register on behalf of their local.
If you are not the authorized local leader from your local, you cannot use this form to submit registration.
Each person you register will be sent a personalized email, asking them to fill in their own information.
Every delegate must have a unique email address. This is extremely important, as voting credentials will be emailed to each delegates individual email. Please do not fill in this form unless you have the personal email addresses of each of your delegates.
Once you have submitted this form, the delegates you registered will receive a personalized link by email, asking them to complete their registration. This personalized registration information includes accommodation requests. Accommodation requests including French, ASL and requesting printed materials are due by November 5th, 2023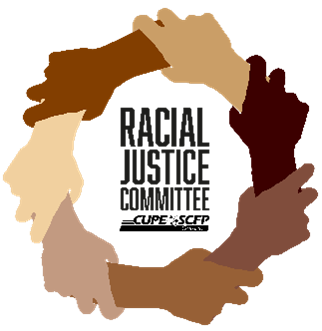 Racial Justice Workshop Descriptions
1 spots remaining
Though some of us are impacted differently by white supremacy, all of us are affected. This workshop will help us understand why fighting against antisemitism must be part of the larger fight against white supremacy.
2 spots remaining
The "Embodiment and Dismantling White Body Supremacy" will be an engaging, interactive and transformative workshop aimed to empower CUPE members with tools and insights to challenge and deconstruct the deeply ingrained structures of white body supremacy.
45 spots remaining
This workshop, "Fostering safety and inclusion for Trans and gender diverse people" will help CUPE members better understand why Trans liberation a key part is of resisting white supremacy. Members will leave with tangible tools/conversation frameworks to be able to have these conversations in their spaces.
Human Rights Workshop Descriptions