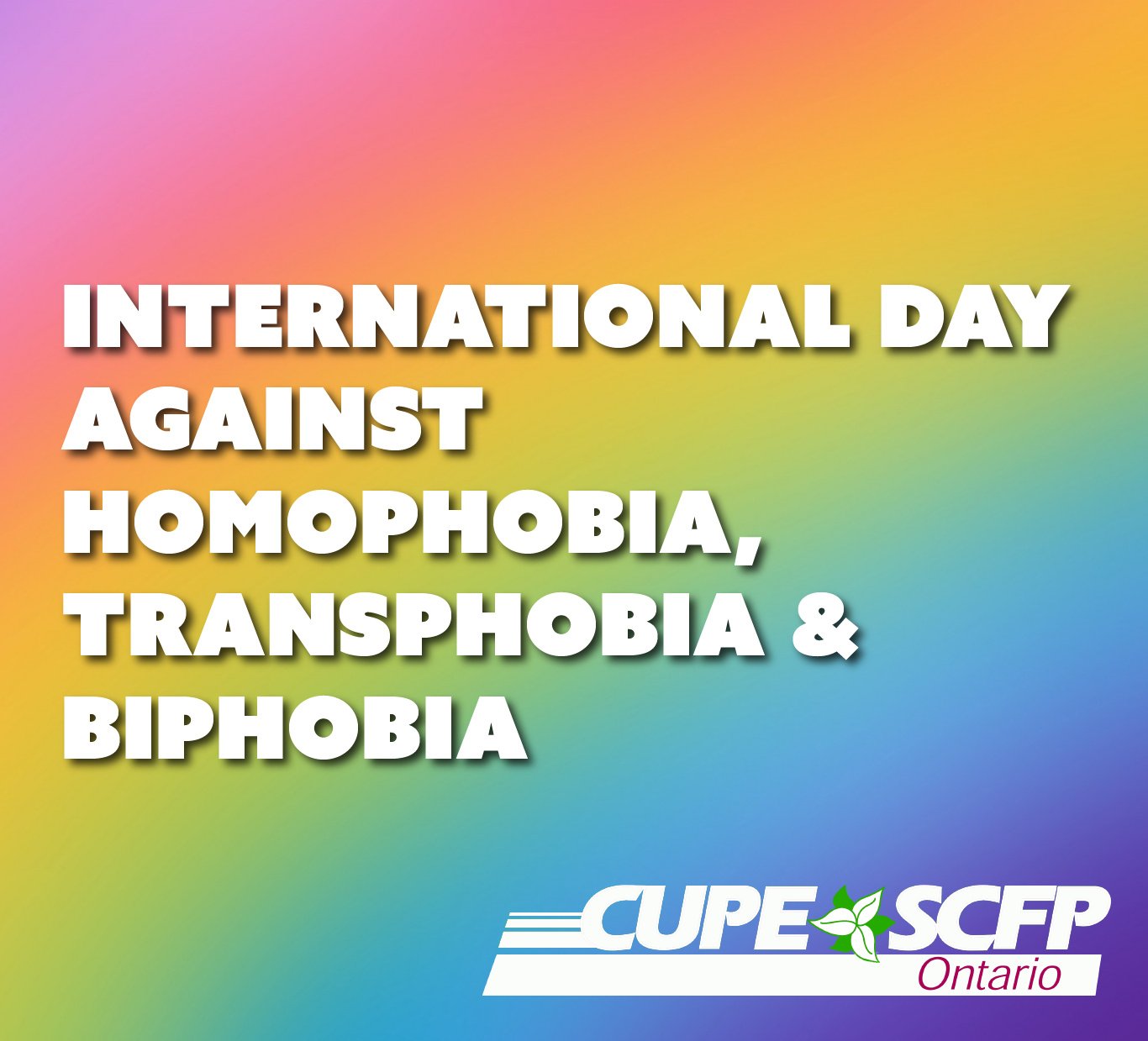 Today, CUPE Ontario marks this International Day Against Homophobia, Transphobia, and Biphobia by recognizing how much more we still have to do to create a province where all people are accepted for who they are, celebrated for their differences and able to face everyday free from hate, ignorance and discrimination.
Though we can be proud of all that we have accomplished, it is imperative that we acknowledge homophobia, transphobia, and biphobia are still experienced by most LGBTQ people on a regular basis.
We call on all of you to recommit to taking action within your workplaces and within your community to end discrimination against people based on their sexual orientation, gender identity or gender expression.
Over this past year CUPE Ontario was proud to stand with Black Lives Matter as they challenged growing complacency within our movement. It is critical that we recognize that gains we have made have not improved life for all LGBTQ people equally. Our work will not be done until all members of the LGBTQ community, regardless of race, ethnic background or religion are all able to live free from discrimination and hate.
From the beginning, CUPE has stood shoulder-to-shoulder with our allies beyond the labour movement to build better communities—communities built on a foundation of dignity and equality—and most importantly, working with others to help the voiceless find their own voices so they can make themselves heard.
We call on all our members across Ontario to embrace the struggle for equality and to take part in Pride events around the province. You will find a calendar of events running from now until the Fall at cupe.on.ca/pride