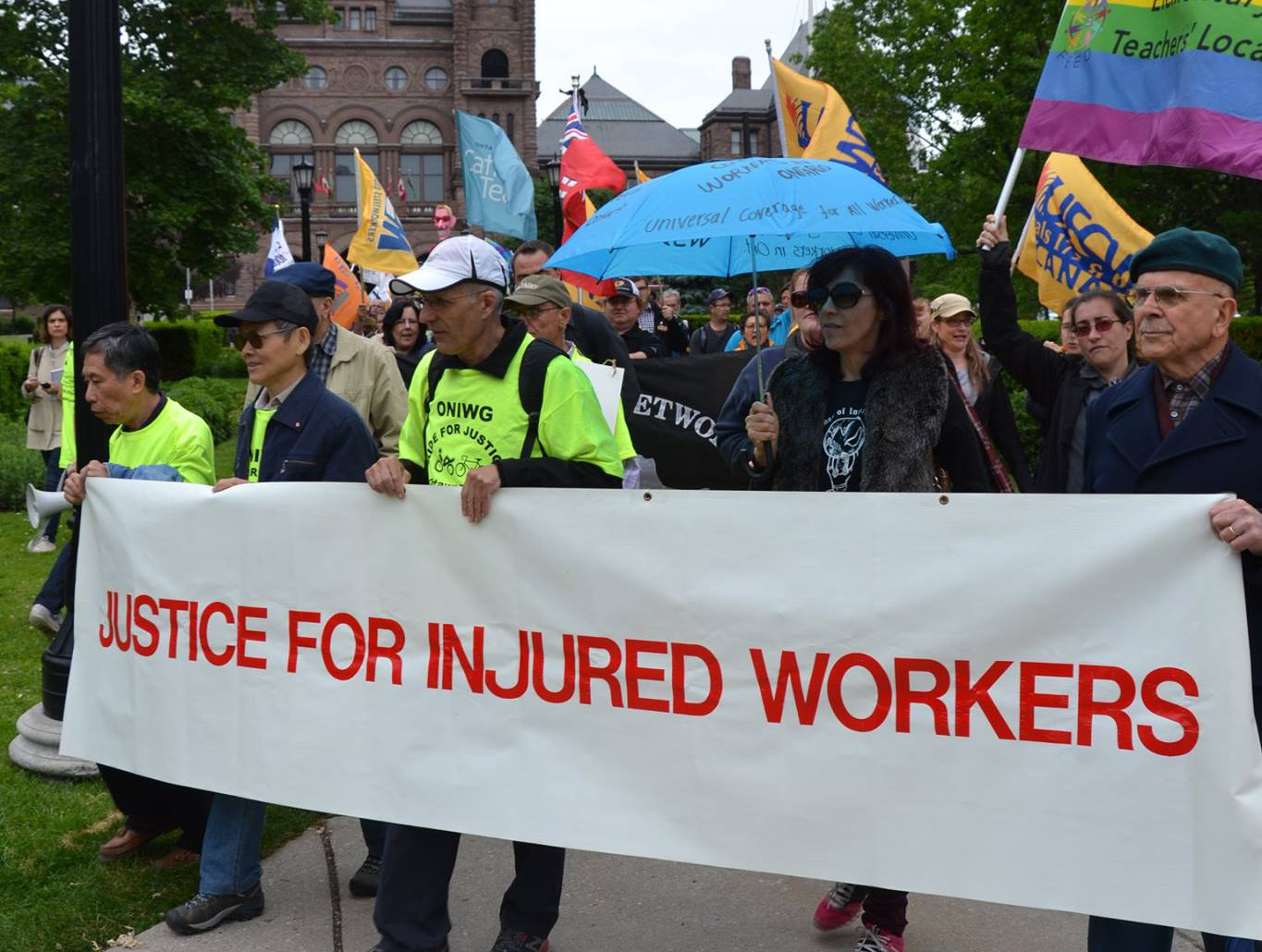 Every year on June 1st, we recognize workers who have been injured or made sick on the job and to raise our voices for safer workplaces and better treatment of all workers.
All workers deserve a safe and harassment-free workplace, and if a person is injured at work, they deserve a public system of support and compensation.
In a year that has seen many high profile stories of workplace harassment and intimidation, and come face-to-face with the reality of Post-Traumatic Stress Disorder for many emergency responders, it is critical that we recognize a workplace injury is not always physical.
CUPE Ontario is working to raise awareness about the damaging impact stress and harassment has on workers and to de-stigmatize the very real mental health illnesses they cause, so that people can get the support and treatment they need.
Injured Workers' Day was created in memory of the 1960 Hoggs Hollow tragedy, in which five Italian workers were killed when the tunnel they were working in filled with fire and mud. Community outrage sparked a Royal Commission that implemented new safety regulations.
Decades of struggle by workers and their unions have created many health and safety regulations, laws to give them teeth, and an employer-funded compensation system for times when those safeguards fail.
But, the reality is, more and more workers are now being pushed into unsafe working conditions, and thanks to government austerity, more and more people are being forced to work alone. Working alone means there is no one there to administer CPR, no one to help if an accident happens, no one there if there is an incident of violence. Let's be clear: Government austerity and privatization are putting more and more workers' at risk.
Privatization means profits are put before worker safety and, as members of Ontario's largest union, we must all fight together to stop that agenda before more workers become victims of corner-cutting bosses and politicians.
CUPE Ontario's Injured Worker Committee is set to publish a handbook for workers hurt on the job. This short booklet will provide clear and simple understanding of your rights and direction on how to navigate the system in the unfortunate event that you need to.
CUPE is proud to represent the people who work at the WSIB supporting injured workers. These members know that the compensation system in Ontario is not meeting the needs of those injured at work.  While we campaign for universal coverage for all workers, we must intensify our work with community based advocates to remove the regulatory and policy barriers, brought in by the Liberal government, that deny people the support they need.
On this, Injured Workers' Day, we encourage all our members to take a moment to remember a safe and harassment free workplace is your right and if your workplace is falling short, talk to your local health and safety rep about steps the union can take.
-30-
For more information: Sarah Jordison, CUPE Communications, (416) 578-5638