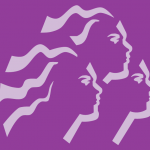 The work of the CUPE Ontario Women's Committee is centred on achieving fairness for all sisters in our union and in our communities. They do this by promoting women's equality, empowering women and fostering opportunity and advancement for women. Fighting sexual harassment and discrimination, violence against women, pay equity and employment equity are foremost in the work of this committee.

Orange the world: End violence against women and girls
From 25 November, the International Day for the Elimination of Violence against Women, to 10 December, Human Rights Day, the 16 Days of Activism against Gender-Based Violence Campaign is a time to galvanize action to end violence against women and girls around the world.
Send us a message!
Send a message to the Women's Committee – just fill in the form below and we will get back to you.